Help Us Stay Open. While Visiting the Library:
Per the CDC & public health, masks should be worn indoors in public if you are in an area of substantial or high transmission. 
Practice social distancing of at least 6 feet between yourself and others.
Please stay home if you are experiencing symptoms of COVID-19 or have been exposed to someone with COVID.
Thank you!
Wi-Fi Hotspots
Take the internet to go!
The library loans Wi-Fi Hotspots, which provide Internet access at home or on the go and are compatible with most laptops, smartphones and tablets.
Library cardholders, ages 18 and up, may borrow a Wi-Fi Hotspot for 14-day check out by placing a hold through the MORE catalog, or by contacting the library at 715-262-5555. You can connect your device anywhere the T-Mobile network provides coverage.
Tech Time
Tech Time is one-on-one technology training with a library staff member in a 45-minute session.  You will get customized, individual, hands-on instruction to help answer your questions and solve your problems. You may bring your own laptop or device or use a library computer. To schedule an appointment stop by during our open hours or give us a call at 715-262-5555. These sessions are by appointment only.
What we can help with:
Personal devices including tablets, e-readers, laptops, and smartphones

Library resources such as the MORE Online catalog

Digital downloads (Libby, OverDrive, Freading, Flipster)

Microsoft Office programs (Word, Powerpoint, Excel, Publisher)

Web browsing

Basic computer skills

Retrieving or saving documents on a flashdrive/USB
What we are unable to help with:
Hardware or software malfunction issues

Viruses or computer security programs

On-line shopping transactions

Running diagnostics
Inter-Library Loans (ILLs)
Materials not held by the Prescott Public Library or the other MORE libraries may be available from another library. These inter-library loans will come from libraries outside the MORE library consortium. For assistance with inter-library loans, please us call at 715-262-5555 or stop in and ask the librarian at the circulation desk.
Mississippi Meeting Room
There is no charge for using the meeting room. Groups must fill out an application and bring it to the library before their meeting will be scheduled on the calendar.
To fill out an application, stop in and ask the library staff for a form or download the Mississippi Room Application and the Prescott Public Library Meeting Room Policy, fill it out, and return it to the library (i.e. email, bring it in).
Call the library at 715-262-5555 for availability.
Public Computers
The library has public computers with internet access and Microsoft Office.
Sign into the computers using your library card from any MORE library. If you are an out-of-state resident, you may use a temporary guest pass.
You will not be able to use the computers if your fees are over $10.00

You are not allowed to download your own software or alter the current software on the computer

Each person gets two hours of computer use per day (unless prior arrangements have been made)
Print/Copy/Scan
The printer/copier accepts print jobs from the library's public computers. The library has a coin-operated machine, which takes coins and dollar bills. If you would like to use your own paper, please ask the library staff for assistance.
Black & white copies: $.10 per page or side

Color copies: $.50 per page or side
To scan and save documents, you must have a flash-drive/USB. If you do not have one, we can provide a temporary one to transfer the documents to the computer or your email. Please ask the library staff for assistance. Scanning documents is free of charge.
Faxing
Our library fax number is 715-262-4229. 
To Send: $.50 per page

To Receive: $.10 per page
Toll-free or local numbers are free to send. 
The fax machine does not send double-sided pages, so you may need to make copies for those or any odd sized pages.
For outgoing faxes, you will receive a confirmation page at the end.
Tax Forms
Download Tax Forms and Information online
File your taxes electronically

Federal free-file
Beginning in January 2021, almost everyone can file electronically for free on IRS.gov or with the IRS2Go app. The IRS Free File program, available only through IRS.gov, offers brand-name tax preparation software packages to use at no cost. The software does all the work of finding deductions, credits and exemptions for you. It's free for those who earned $72,000 or less in 2020. Some of the Free File packages also offer free state tax return preparation.
Wisconsin free e-file
Fill in your tax form online and submit it electronically. It does the math for you. You'll receive your refund in just days, and it's free!
If you're comfortable preparing your own taxes, you can use Free File Fillable Forms, regardless of your income, to file your tax returns either by mail or online.
Minnesota free e-file
You may qualify for FREE electronic filing.  Check the website for more information.
Federal IRS
To request forms
1-800-TAX-FORM or 1-800-829-3676

Live Telephone Assistance
1-800-829-1040
(Hours of Operation 7:00 a.m. to 10:00 p.m. Monday – Friday).
During the tax-filing season, the IRS will include a 9 a.m. to 5 p.m. Saturday service.

Live Telephone Assistance for people with hearing impairments
1-800-829-4059 (TDD)
(Hours of Operation 7:00 a.m. to 10:00 p.m. Monday – Friday).
During the tax-filing season, the IRS will include a 9 a.m. to 5 p.m. Saturday service.

Tele-Tax recorded tax information
1-800-829-4477
This service is available 24 hours a day.
Wisconsin Department of Revenue
To request forms
608-266-1961

Eau Claire District Office
715-836-2811

Madison – Main Office
1-608-266-2772   TTY 608-267-1049
Minnesota Department of Revenue
To request forms
651-296-4444 or 1-800-657-3676
You can access a forms ordering function 24 hours a day, seven days a week

Phone assistance
651-296-3781 or 1-800-652-9094
Phone assistance staff are available Monday – Friday, 7:30 a.m. to 5:00 p.m.

Hearing and speech impaired using a TTY machine can call 651-297-2196.
Phone assistance staff are available Monday – Friday, 7:30 a.m. to 5:00 p.m.
Tax Forms (at the library)
The library will have federal and state tax forms and instructions available during the tax season.

The forms and instructions will be available in the hallway outside the library.

The forms typically arrive in February and are kept through April. The tax forms in the hallway are free (while quantities last).
Steps for Tax season-Get Ready
File Your Federal Taxes Online For Free
Wisconsin Talking Book & Braille Library (WTBBL)
The Wisconsin Talking Book and Braille Library (WTBBL) provides audio books and brailled materials to persons, living in Wisconsin, who cannot see regular print or handle print materials. 
The library is now able to certify eligibility for FREE library services from the Wisconsin Talking Book and Braille Library. Find out more.
How to Get Started:
Find out if you or someone you know is eligible 

Print off and fill out the application (or get an application at the library)

Bring the application to the library and the librarian will complete the 'Certifying Authority' section

Send, scan, or fax to:
Wisconsin Talking Book and Braille Library
813 W. Wells St, Milwaukee, WI 53233-1436
Scan to: wtbbl@milwaukee.gov 
Fax: 414-286-3102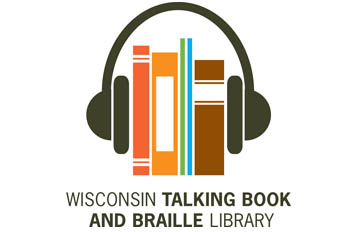 WTBBL's Free Audible News Service: NFB-NEWSLINE®
For those who cannot read standard print. This service provides more than 300 publications, including 15 Wisconsin newspapers.
To sign up for NFB-NEWSLINE®, Wisconsin residents should contact the Wisconsin Talking Book and Braille Library at: 
Newspapers
Print
The Journal (Pierce County's Newspaper)

Star Observer

USA Today
Digital (read with library Kindle)
Milwaukee Journal Sentinel 

Star Tribune
More to Check Out
Wi-Fi Hotspots (T-Mobile)

Launchpad Tablets for kids

Excel Energy Wattage Meter

Care Kits
Curbside pick up is still available during our open hours. If you prefer, we do copying, printing and faxing curbside as well. 
Call: 715-262-5555
Email: prescottlib@prescottpubliclibrary.org
Order Online
Go to the MORE Catalog:

 more.lib.wi.us 

and log in 

Enter a search term (remember, "movies" and "books" are valid keyword search terms)

Select "Place a Hold" and verify your pickup library
After placing a hold, you will recieve an email, text, or phone call letting you know your items are ready for pickup. When you receive a notification, call 715-262-5555 or email us at prescottlib@prescottpubliclibrary.org to schedule a pickup time.
Note: When you schedule a pickup time, your materials will be checked out to you (even if you haven't picked them up yet).
When you arrive for curbside pickup:
There are two available options to pickup curbside.
The red stand located inside the building 

The outside table (located near the outside book drop)
Park alongside the curb (in the library parking lot). If you are using the inside option and it's easier, please feel free to park closer to the building door.

If you have chosen the red stand inside when you scheduled your pickup: 

you do not need to call when you get here. Come right in and grab your bag/s off the stand. Enjoy!

If you have chosen the outdoor option when you scheduled your pickup:

give us a call and we'll place your items on the outside table (near the outside bookdrop).

Grab your items. Enjoy!

I

f you are dropping by:

give us a call and we can set your items on whichever option works best for you. 
We are happy to do what works best or is most comfortable for you.
Monday                     10:00 a.m. - 8:00 p.m.
Tuesday                     10:00 a.m. - 8:00 p.m.
Wednesday               10:00 a.m. - 8:00 p.m.
Thursday                   10:00 a.m. - 8:00 p.m.
Friday                         10:00 a.m. - 6:00 p.m.
Saturday                    10:00 a.m. - 2:00 p.m.
Sunday                       Closed
Prescott Public Library
800 Borner Street North
Prescott, WI 54021
715-262-5555 (Phone)
715-262-4229 (Fax)
prescottlib@prescottpubliclibrary.org
Subscribe to our e-newsletter